SAAS for Industrial Agriculture
The Problem
Contemporary large-scale agriculture is a complicated and sophisticated business, and planning a growing cycle across multiple farms, fields, crops, and climates requires an operational process that is scalable while still accommodating every little detail.
Our client, a SAAS company that provides a product suite for enterprise agricultural management, was looking to overhaul their v.1 product with two major goals.
Replace existing UI with tablet-friendly adaptive designs so that site managers and field operators can use the same functional modules.
Optimize the flow across several feature areas based on user feedback.
The Approach
To address the first concern, we took on a modified mobile-first attitude; The client's product solution includes hardware, and small tablets are the workhorse of most field operators as well as many site managers.
The Solution
The product we designed introduced (and heavily utilized) a conceptual template-instance mechanic. In order to scale operations while still accounting for variance, the user needs to be able to apply general plans across all fields or instances of a crop type, and then go in a tweak instance-by-instance as needed. I spent many hours at the whiteboard making this process obvious and robust.
Lessons Learned
Contrary to what I hear so often, I had a great working relationship with the client's offshore dev team.
Anecdotal, second-hand user feedback requires a grain of salt, but it's better than nothing.
With error messages and input fields, there are always more possible states than you anticipated.
Tools
Deliverables
The excerpts below are representative of the prototypes I worked on across major feature areas. Get in touch if you'd like to hear more about this project.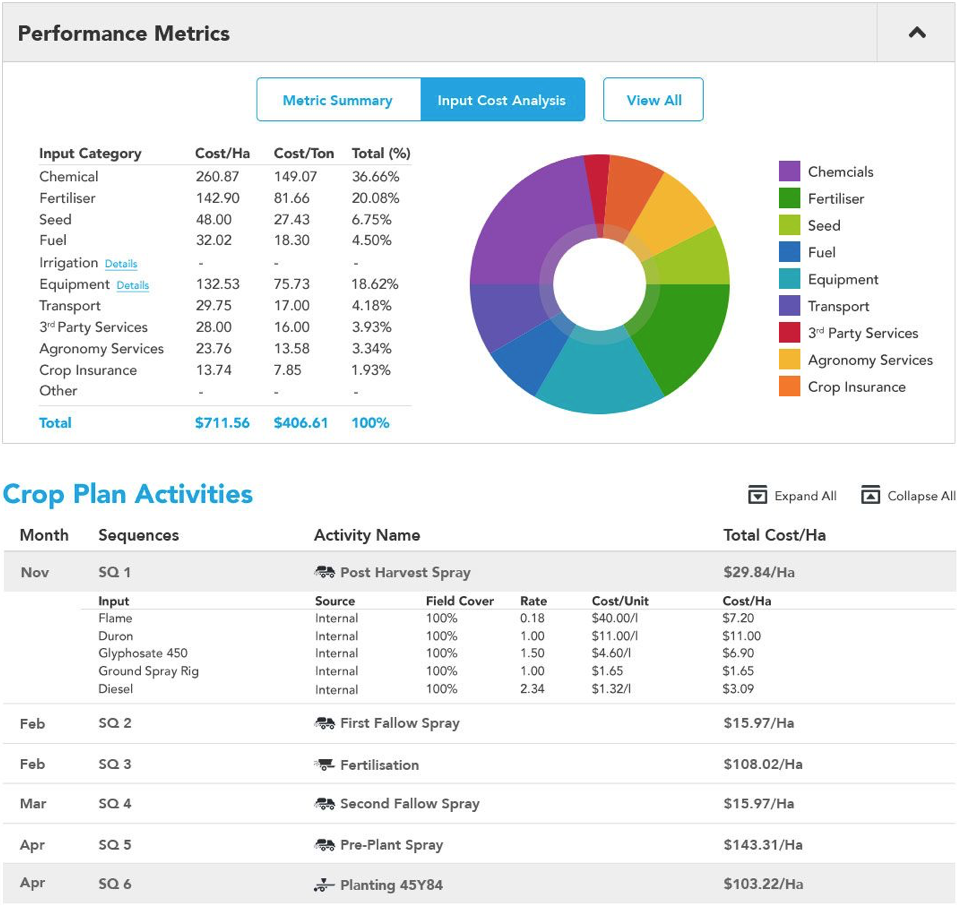 Crop plan flow and prototype
Where am I going to grow it?
Field plan flow and prototype
How am I going to make any money?
Reporting & analytics flow and prototype
How am I going to grow it?
Work order flow and prototype